Unicycle Touring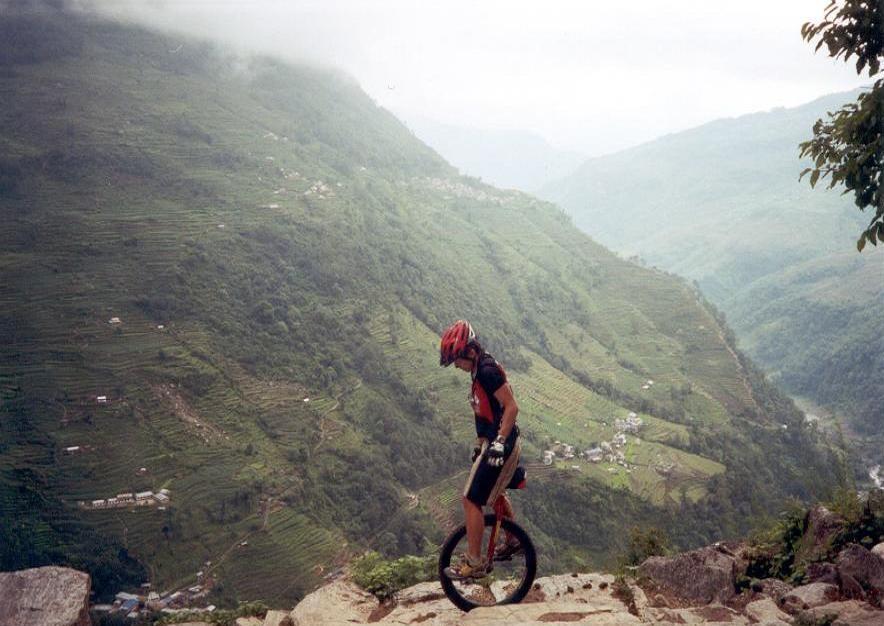 Uninam: The Vietnam Unicycle Tour 2008
A unicycle tour of Vietnam, 500km from Hanoi to Ho Chi Minh City

SINZ: The South Island Unicycle Tour 2007
A 900km unicycle tour of the South Island of New Zealand. Starting in Dunedin, traversing the rugged Central Otago Rail Trail, the wet and wild West Coast, and over Lewis Pass to finish in Christchurch. This tour had everything from unicycling up the worlds steepest street, to riding in sandstorms, driving rain and mountain passes. Riders got into bungee jumping, jade carving, and Roger and Connies' surprise wedding!

The Laos Unitour 2006: An adventure of epic proportions
A 2 week unicycle adventure in Thailand and Laos. Riders from Australia, New Zealand, India, USA, Denmark, Switzerland and Austria took part. The ride unofficially started with a urban ride around Bangkok, prior to the riders meeting up in Chiang Rai. From there it was a drive to the Thai/Laos border, followed by a 2 day boat ride down the Mekong River. The riders then cycled from Luang Prabang to the capital city of Vientienne.

The Unicycle Touring forum
The unicycle touring forum. Discuss all your unicycle tour logistics and have your questions answered here!

Unitours.org
Unitours around the world, including the Alps Unicyle Tour, The Norwegian Unicycle Tour and The Mediterranean Unicycle Tour.


Unicycling

Unicon XV: The 15th Unicycle World Championships and Convention
Unicon is the biggest international unicycling event, with hundreds of unicyclists around the world gathering every two years for 12 days of competition and workshops. The next Unicon will be held in Wellington, New Zealand, from 27th Dec 2009 to 7 Jan 2010

Unicyclist.com
The international unicycling forum


Friends and Sponsors

Adventure Unicyclist
Adventure Unicyclist is a work in progress...
It was the personal site of Ken Looi, but is being rebuilt to be a hub for Unicycle touring/travelling and mountain-unicycling. Adventure Unicyclist has so far been involved with organising The Laos Unicycle Tour 2006, SINZ Unicycle Tour 2007, Uninam 2008 and Induni. We are currently also helping organise Unicon XV.

Grasshopper Adventures
Our trusty tour operator, run by Jason Williams. Grasshopper have been involved with three of our unicycle tours so far, including the Laos Unicycle Tour, Uninam and Induni.


India Links
Wikipedia knows everything


What the Lonely Planet have to say
The official tourist blurb about India
Currency Converter
Some Yummy Indian Recipes
More Yummy Indian food