Day 3 | Chalsa | 74km
We have another early morning start, with breakfast at 6.30am. However, we end up leaving later than we planned, with the packed lunches taking longer than expected. We took the opportunity to pay a quick visit to the local Koch Bihar Palace, a rather grand building in the middle of town.
The ride was to start in Falakata, which was another bus transfer out of town. We were relieved not to have to ride out of this crazy town, the traffic that seemed to follow no particular rules, and potholes that threatened to eat up any unicycle.
Today ride also took us along flat roads, but this time meandering through tea plantations and very scenic patches of forest. The roads were smooth and it made for a very pleasant ride.
Geoff's T7 Handlebar finally starts creaking and on the verge of breaking. Fortunately he passed a welding workshop in one of the local towns and they fixed it for him for 50 rupees!
Further down the road, Christian and Geoff came across a truck on the side of the road, with a wheel that had fallen off. They help the driver change the wheel/axle.
We finish by riding through the town of Chalsa and a short climb up the hill to Sinclairs Hotel, with beautiful views over the plains.
Quotes
"LPG…Kaboom!"
A local explains the mass of twisted metal that used to be a bridge
"Boom chakaka boom chakaka olelaaleeialalallaaaleeeei"
The Induni riders on the support bus, pumping to the sound of Bollywood
"No coffee?"
Christian…figures out he's in India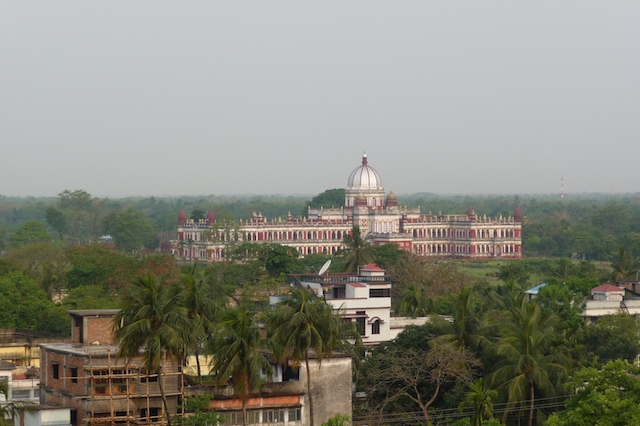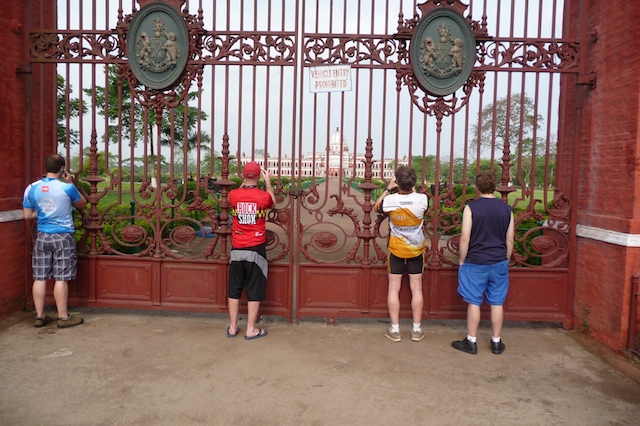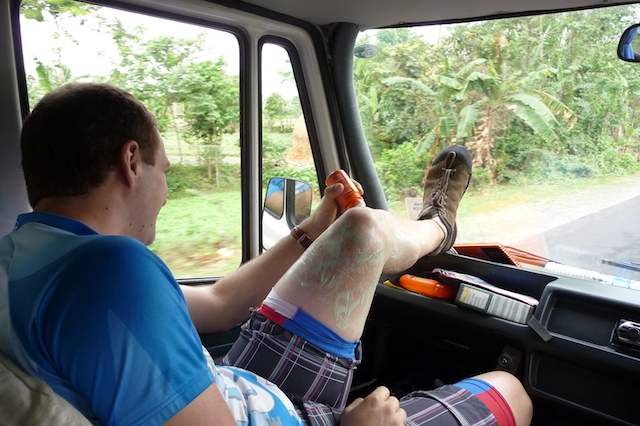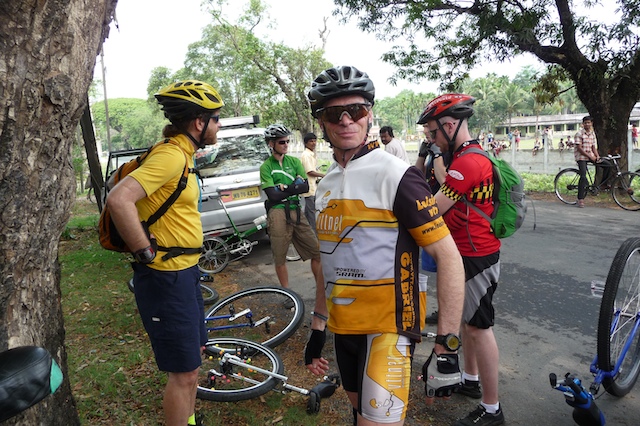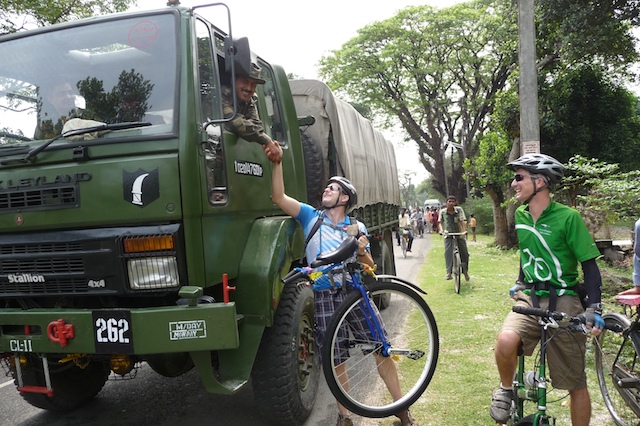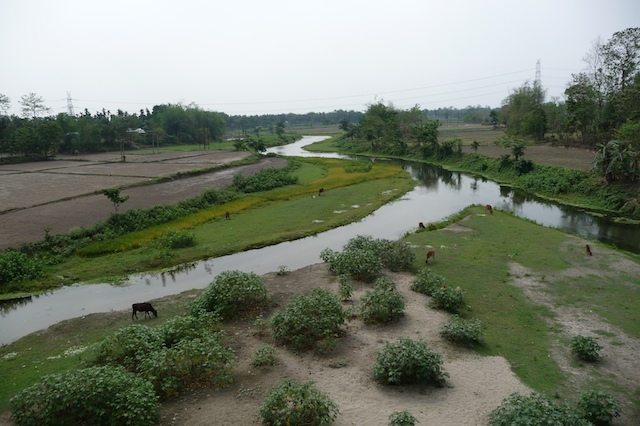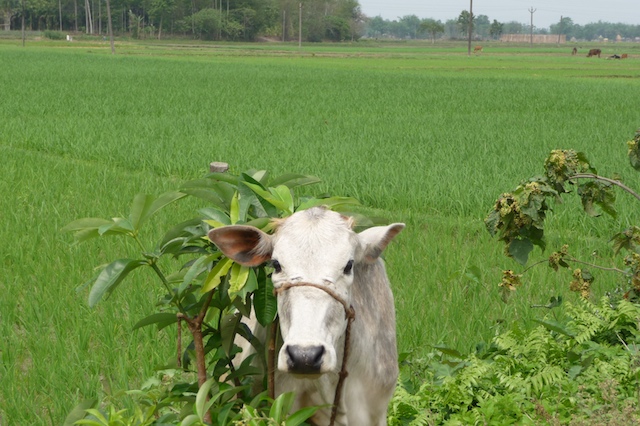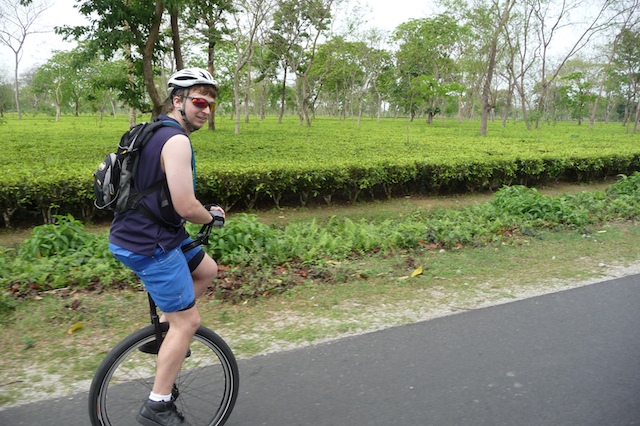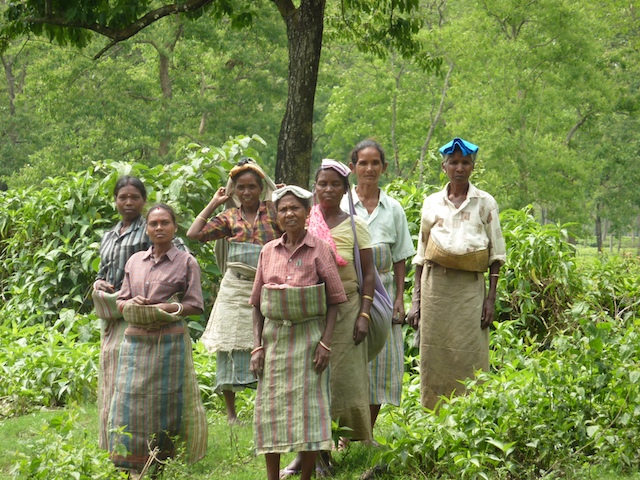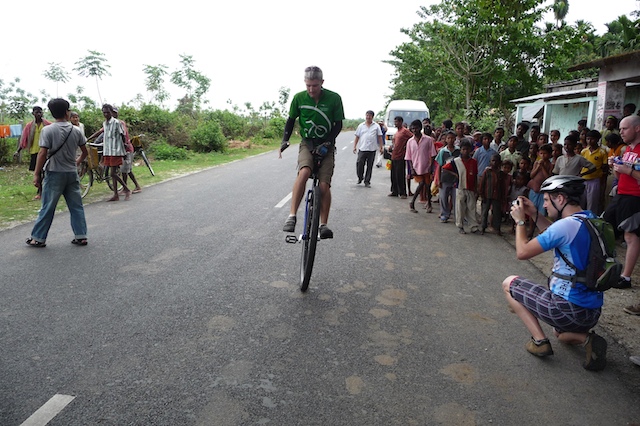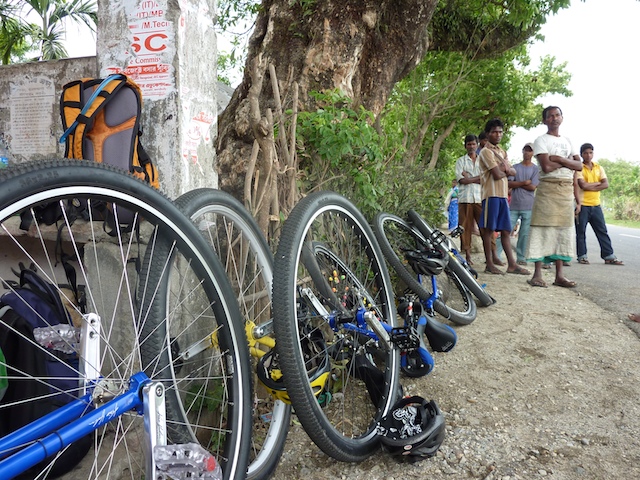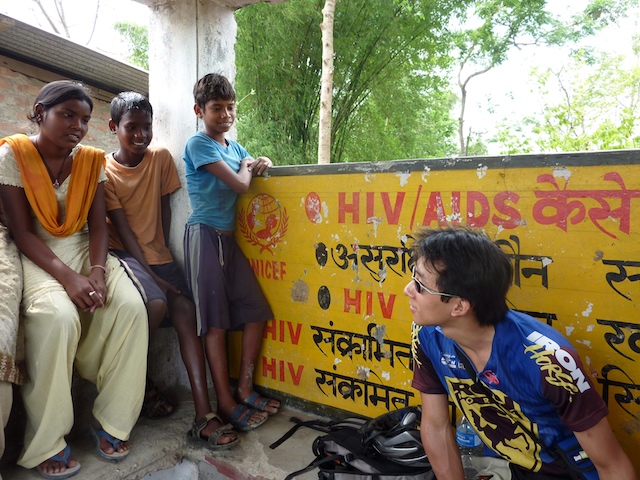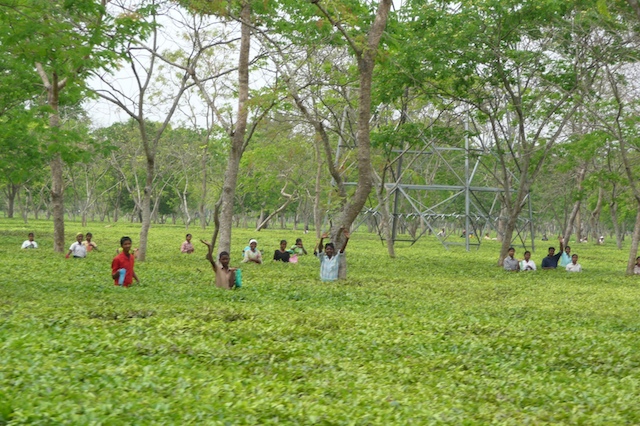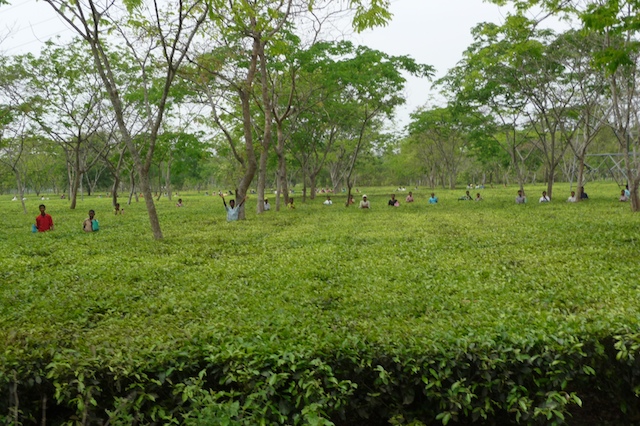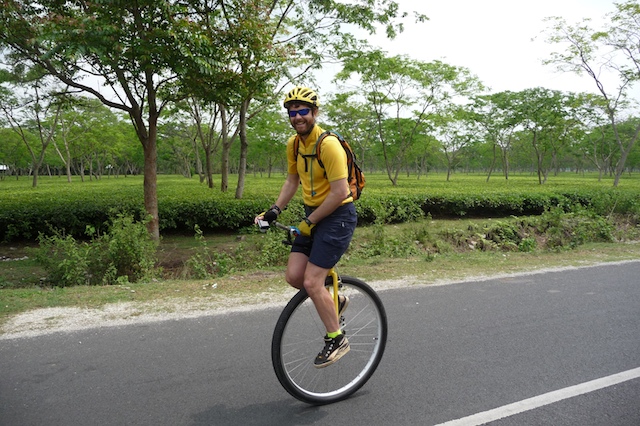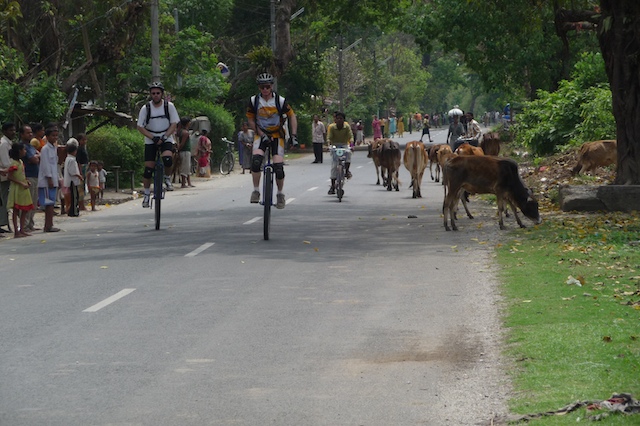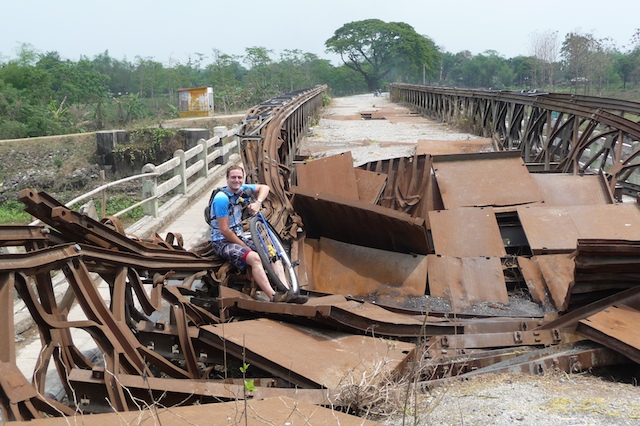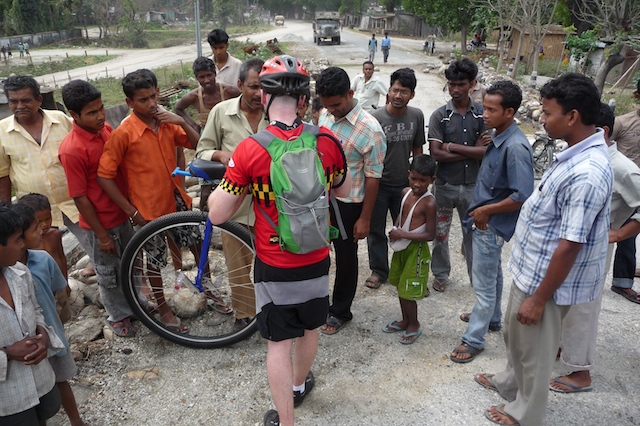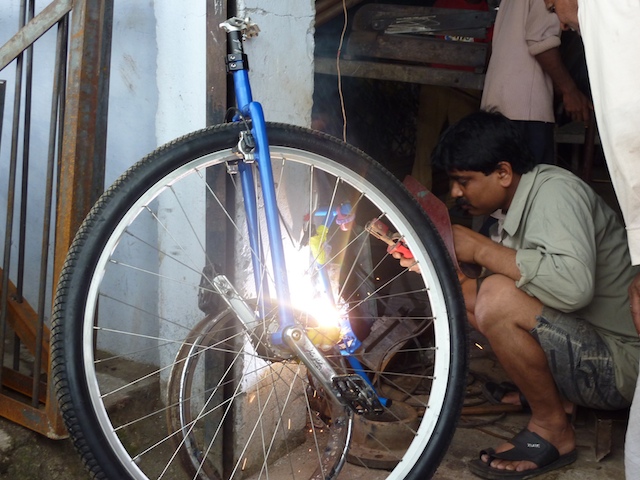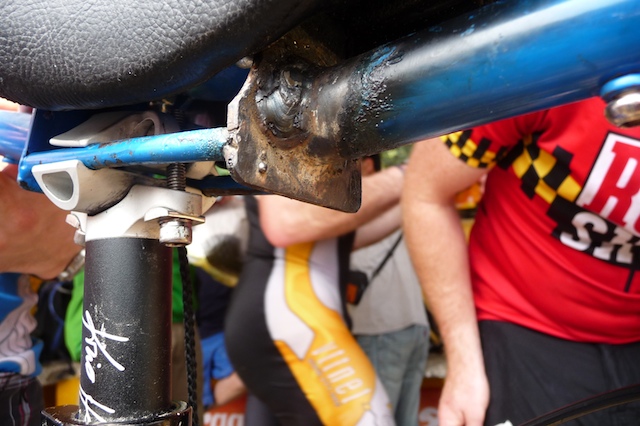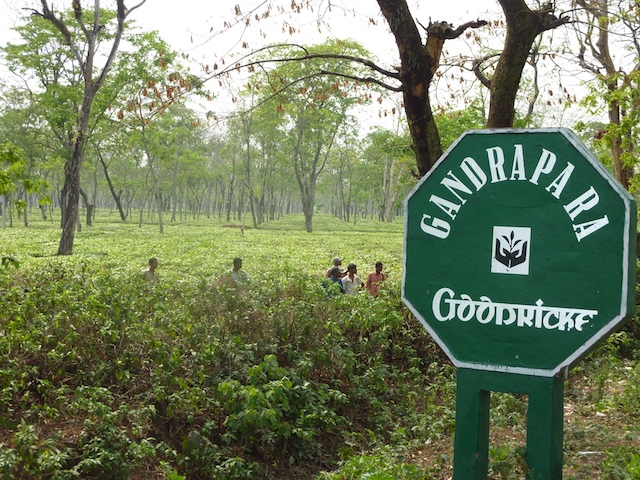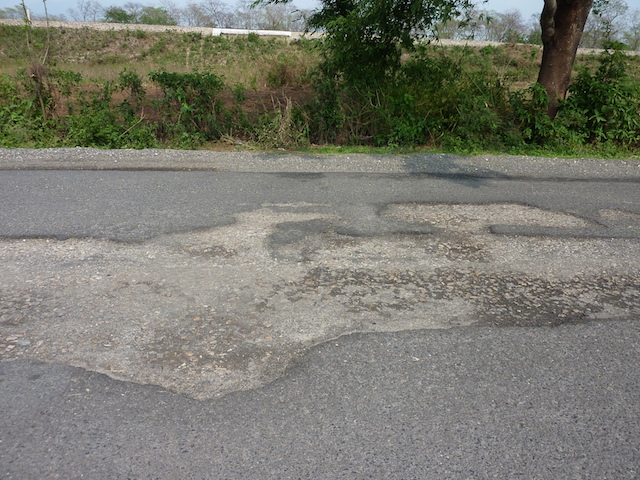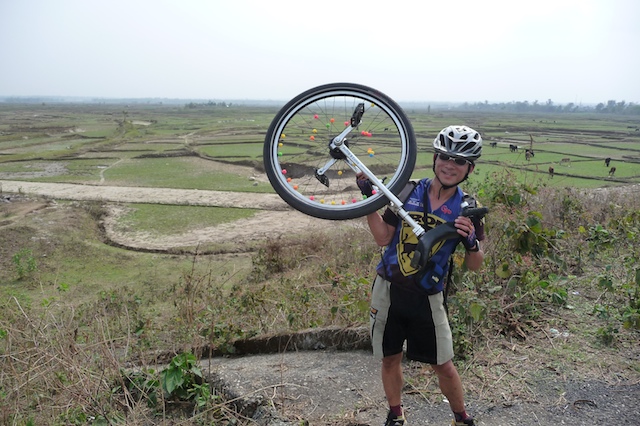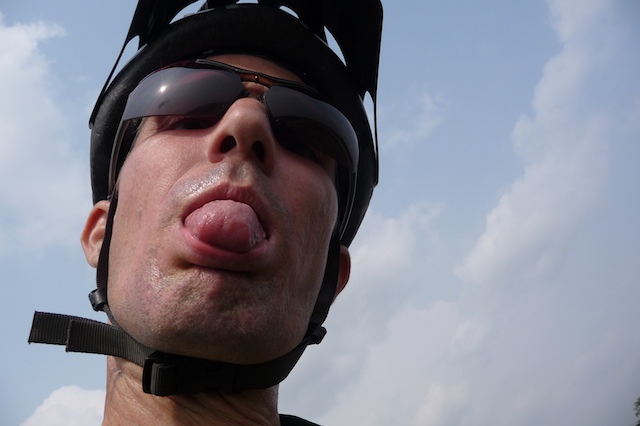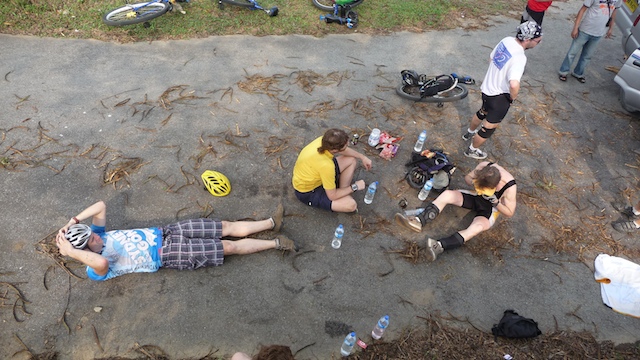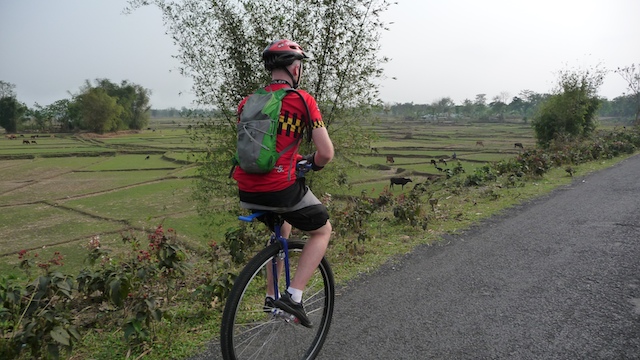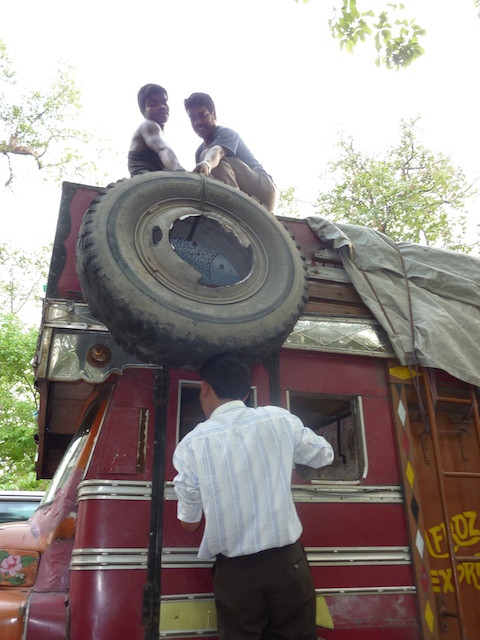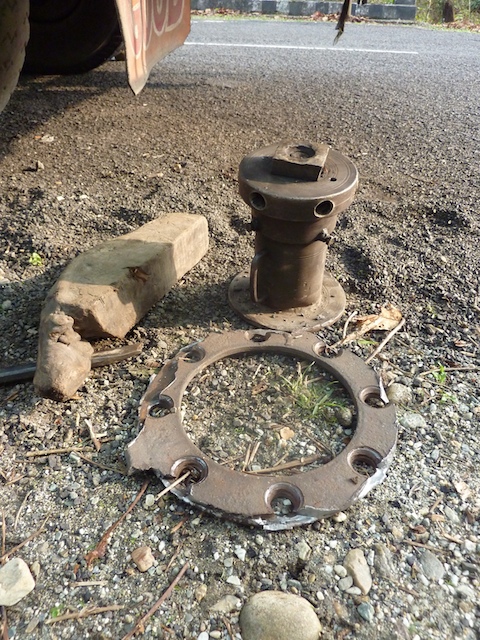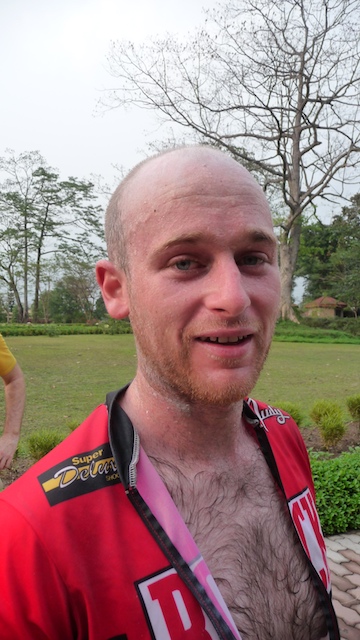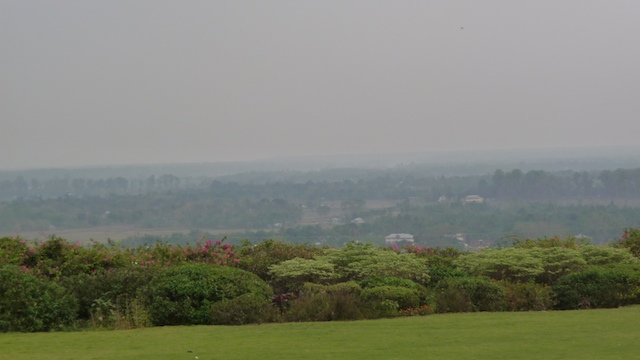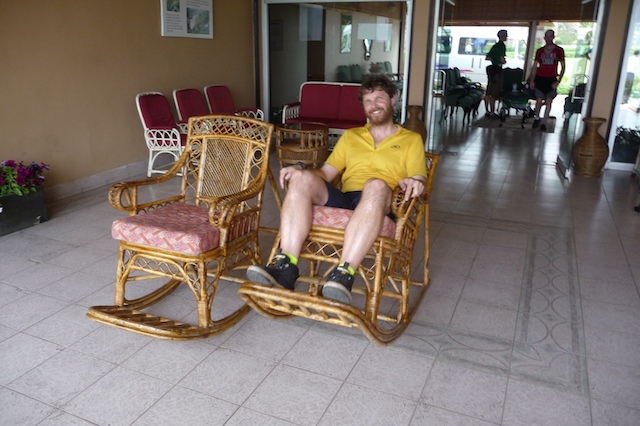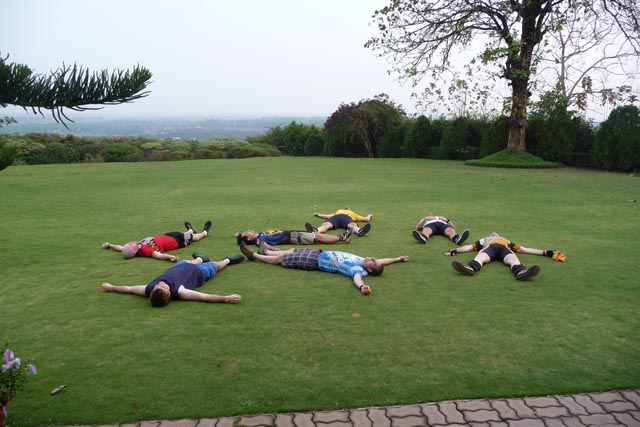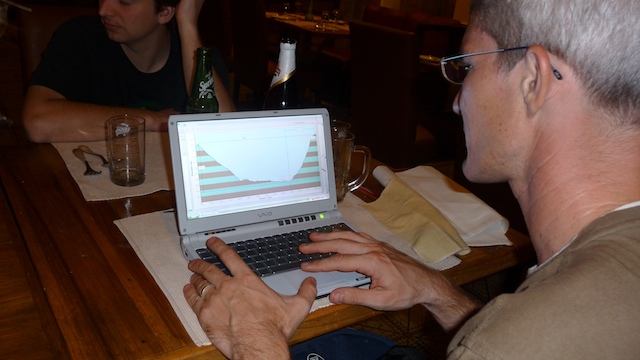 <<-previous day | next day->>