Day 2 | Koch Bihar | 69km
We got up early for our first day of riding, loading our unicycles into the support vehicles at 6.45am. We have a small bus and van as well as a support crew, headed by Kiran, a local guide.
The first part of the ride started outside of Siliguri, and we had to do a bus transfer to the start. It meant that we avoided some crazy traffic coming in and out of Siliguri, and started on a quite backroad through many local villages and rice fields.
As we assembled our unicycles, put on sunscreen, and readied for the ride, we were predictably surrounded by hundreds of locals, all wondering what these crazy people were doing on one wheel.
The first section of the ride was very pleasant, with light cloud cover and plenty of interesting scenery. We were greeted by many stares and amazed expressions as our team of Induni riders rode through the potholed roads.
We had packed lunch of Samosas, roti and curry at a bamboo rest shelter. It didn't take long for hundreds of locals to turn up to see what was going on. Jason gives his famous nose balancing and contortionist act, whilst Nathan also joins in with some 5 ball juggling. The kids were delighted.
The ride took us near the Bangladesh border. We work up quite a sweat as the day heats up, but finish the day at the 69km mark. From there it was another short transfer to the Elora Hotel.
After a refreshing shower we had the best dinner so far on the tour, with a selection of delicious curry washed down with a nice smooth lassi.
Quotes:
"Your balls are all different weights, it makes it really hard!"
Nathan to Geoff after entertaining the local kids
"Ricky Ponting! Ricky Ponting!"
Geoff trying to tell kids where he comes from
"What the???"
Ken, on finding his unicycle sabotaged with spokey dokeys by Geoff
"Whoosh, whoosh, whoosh!"
Geoffs' teddy bear rotating around his wheel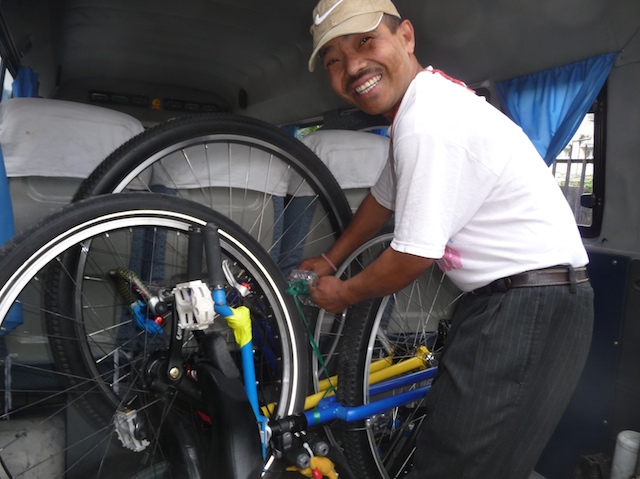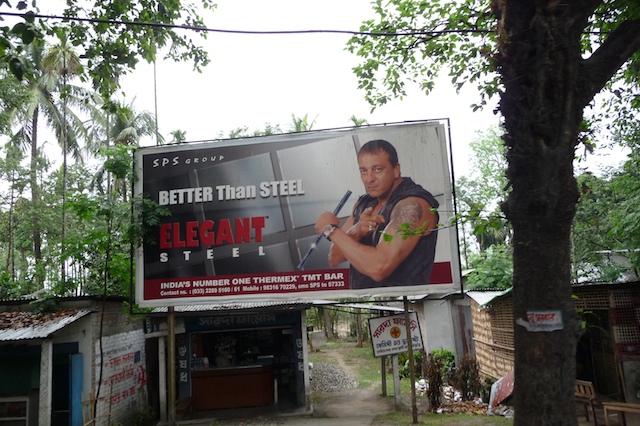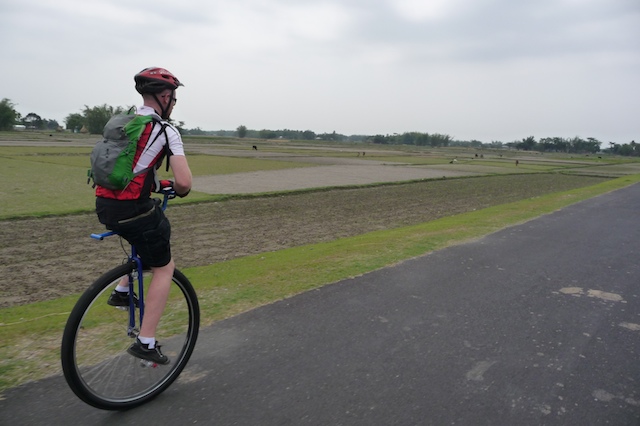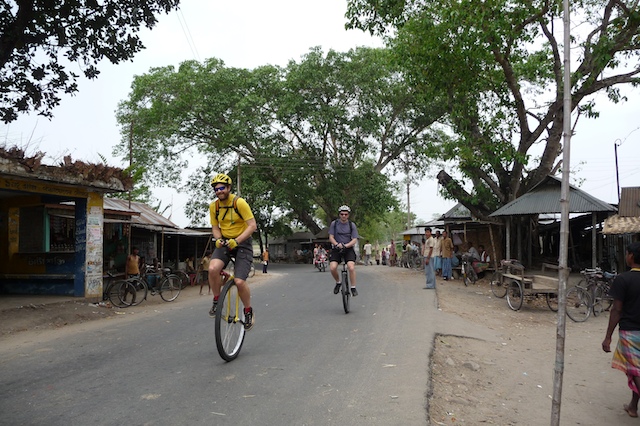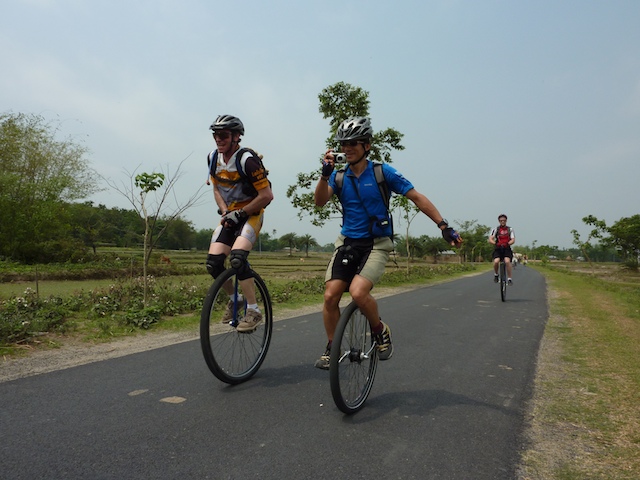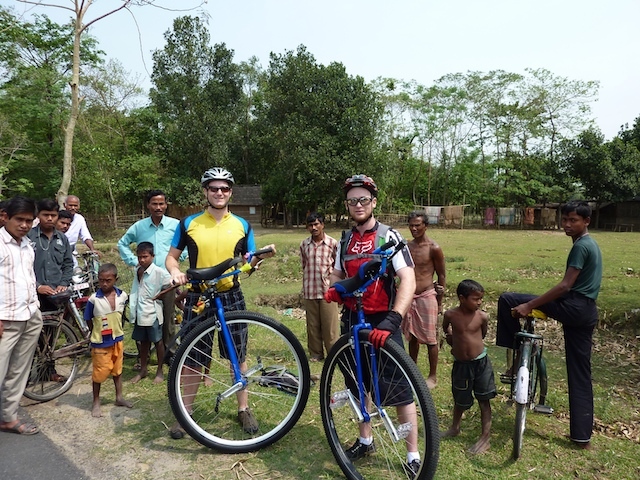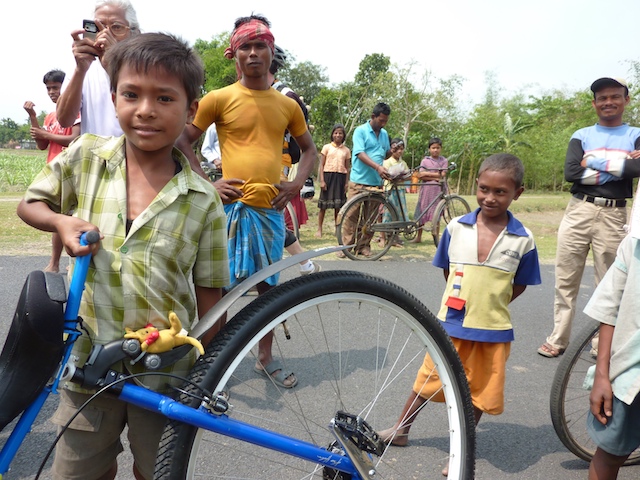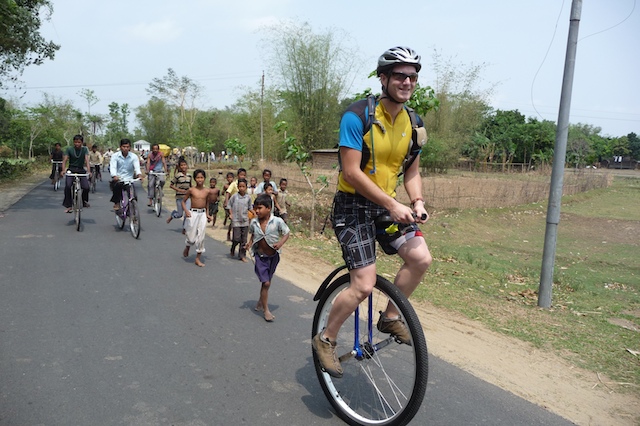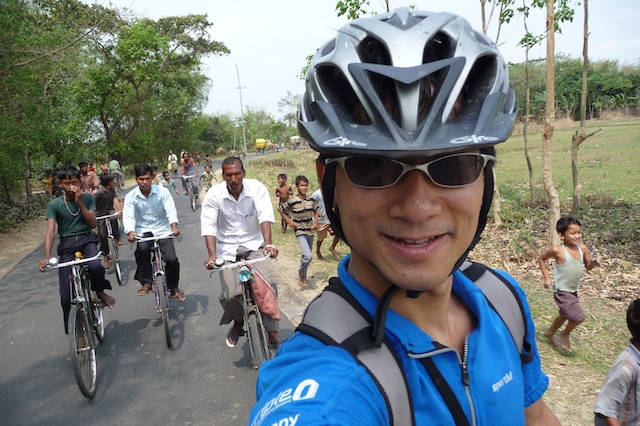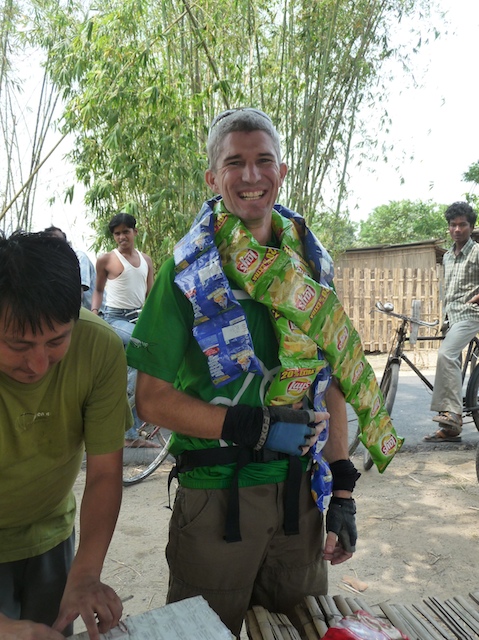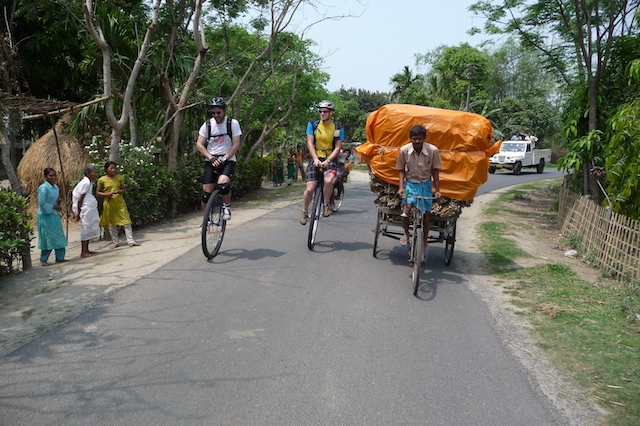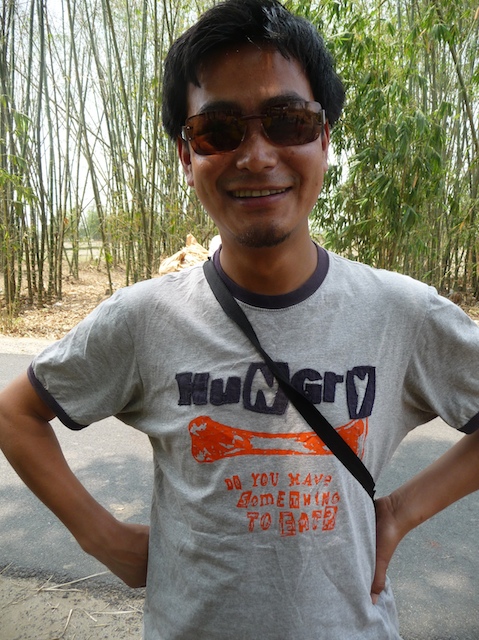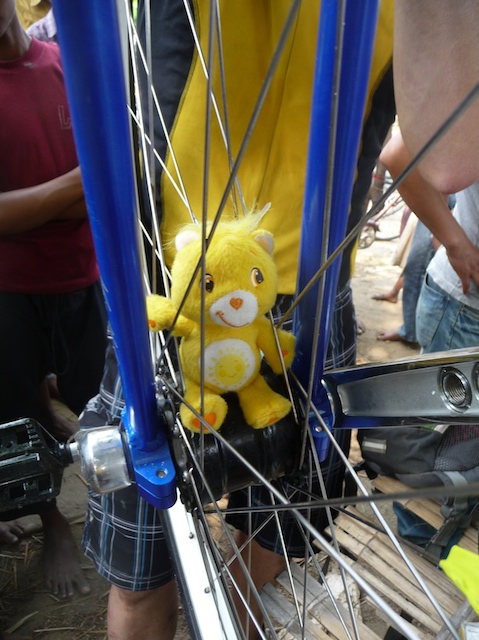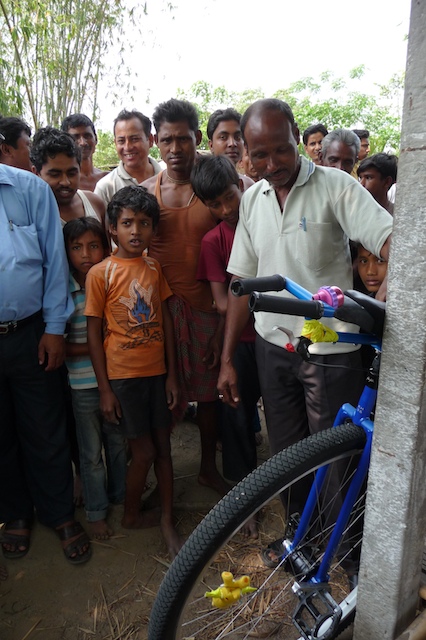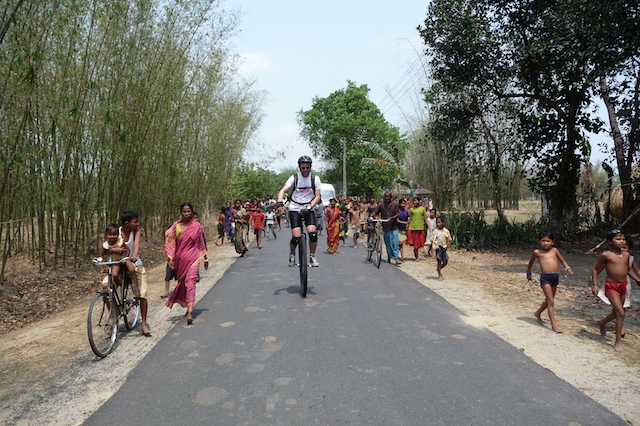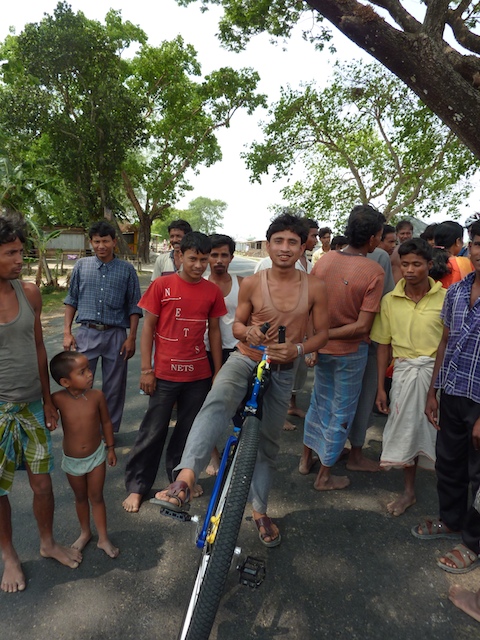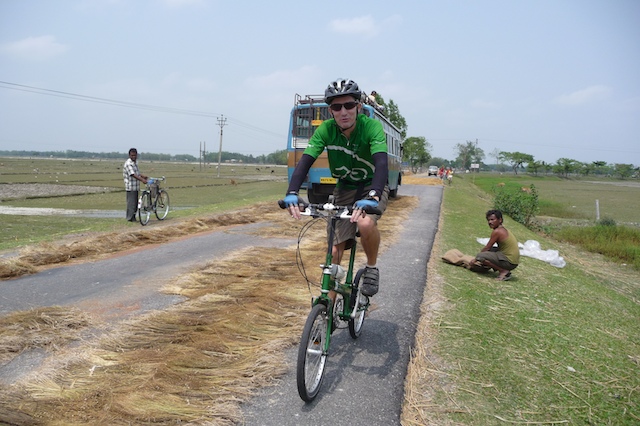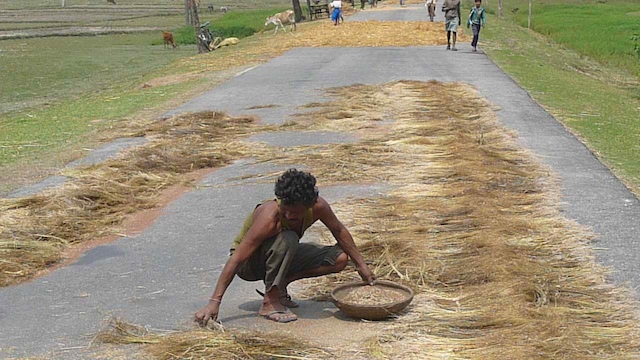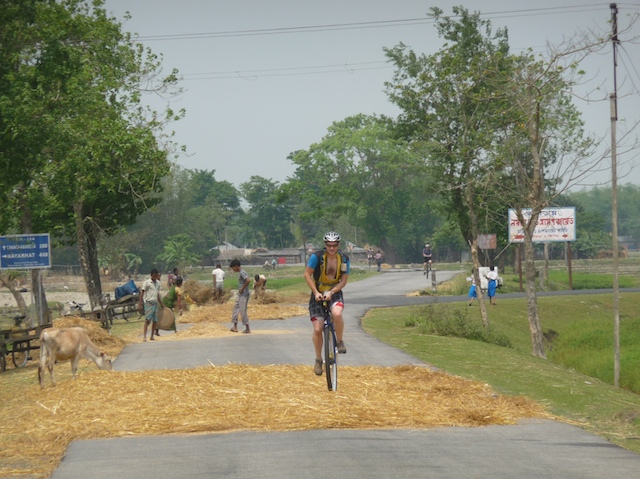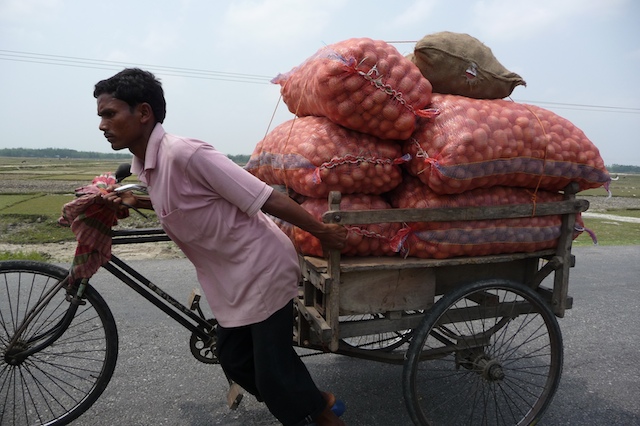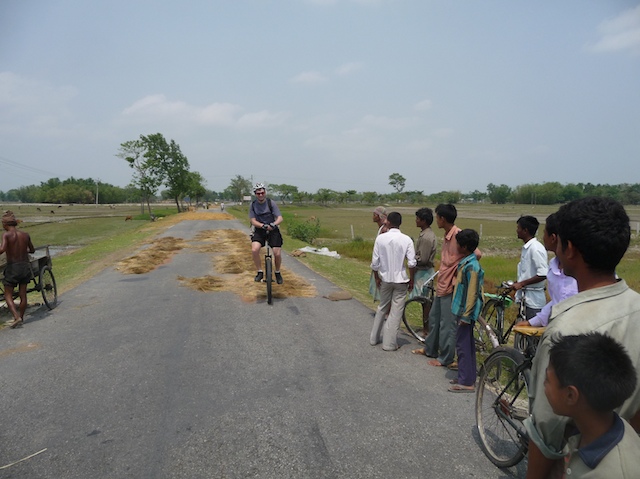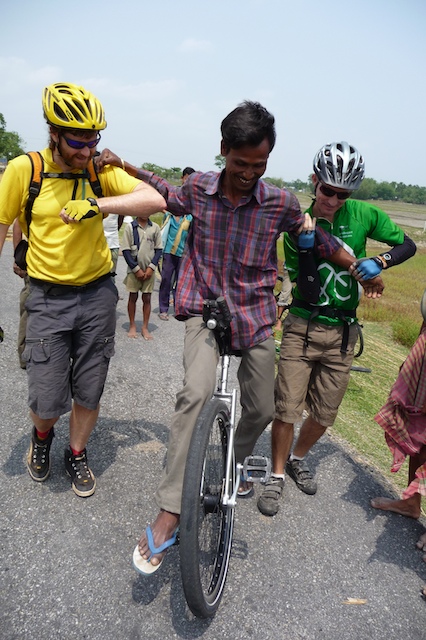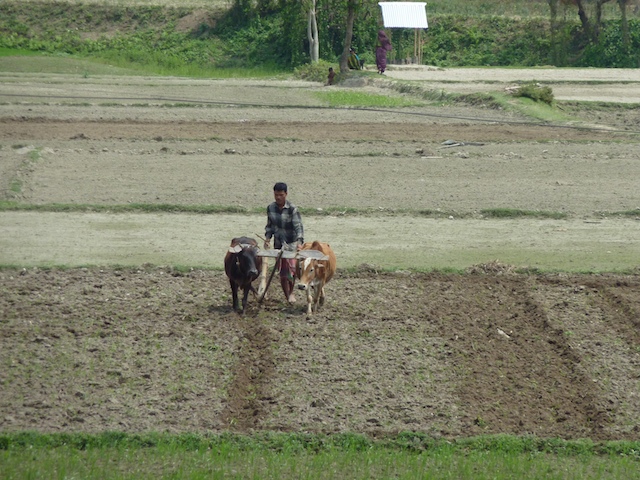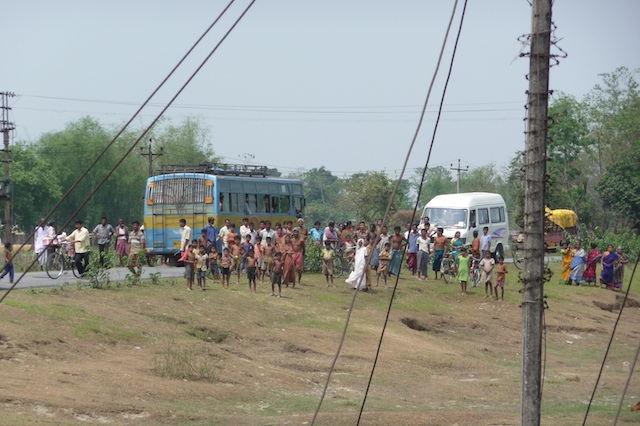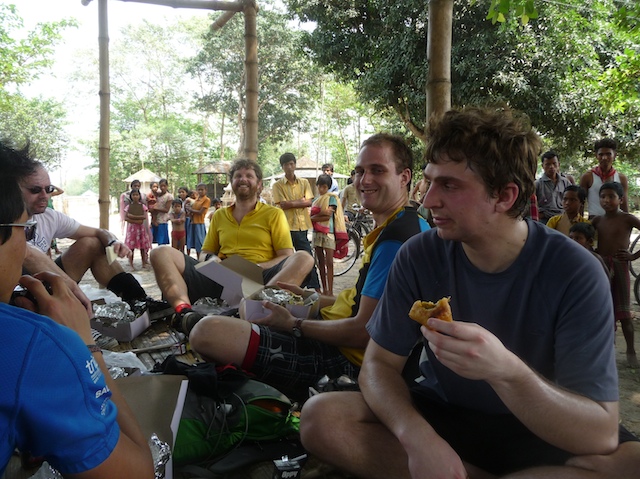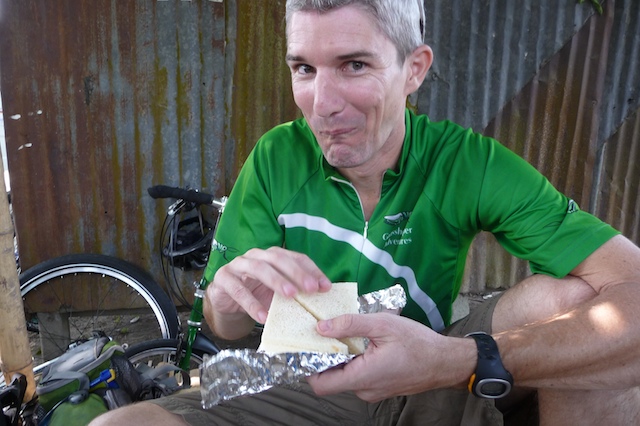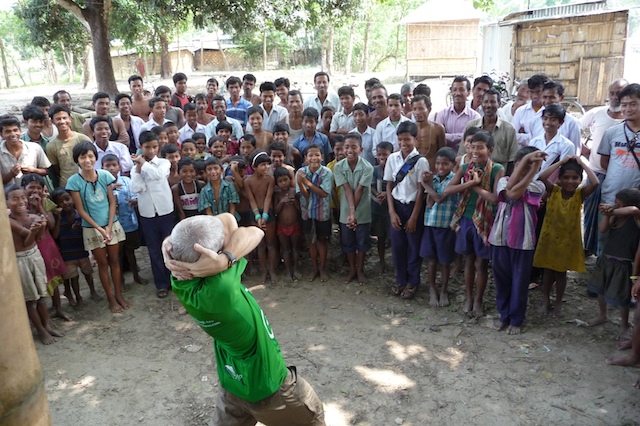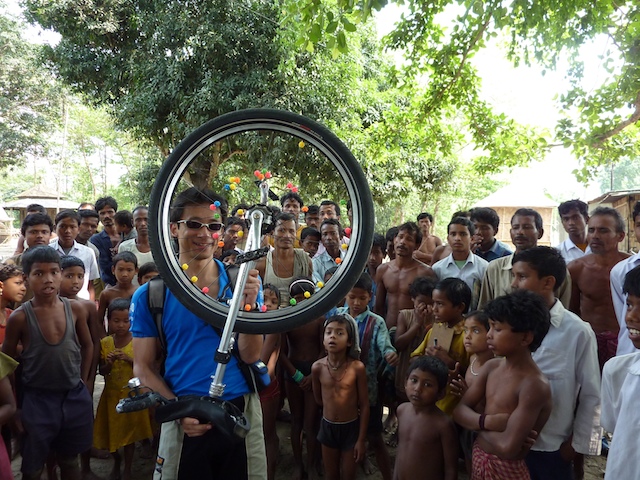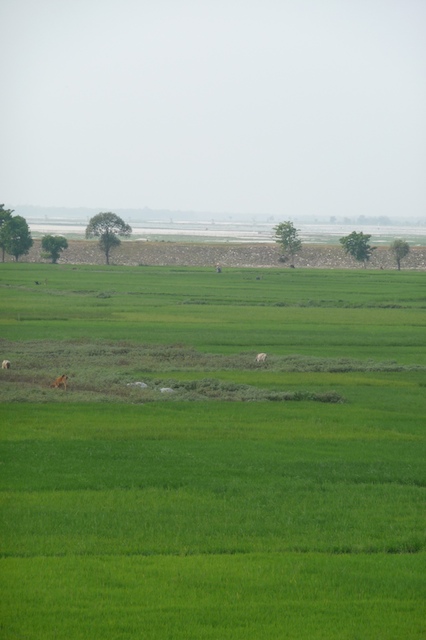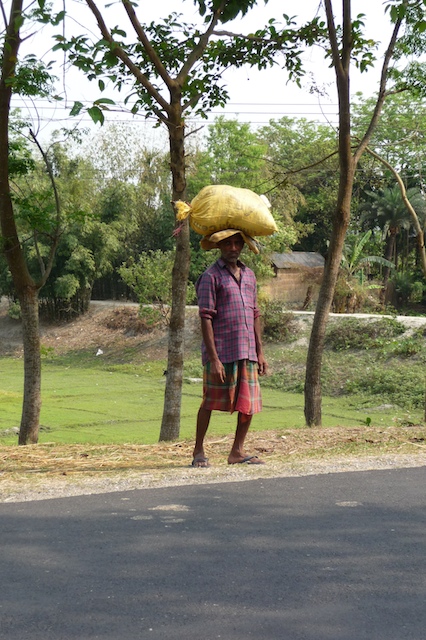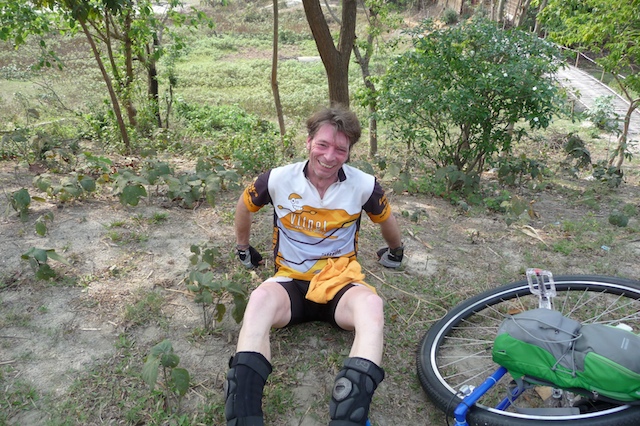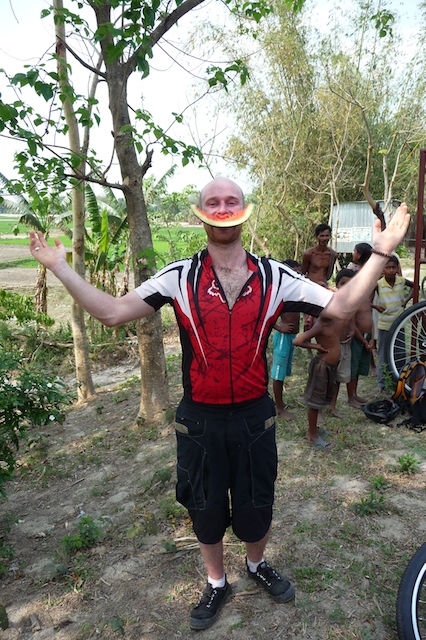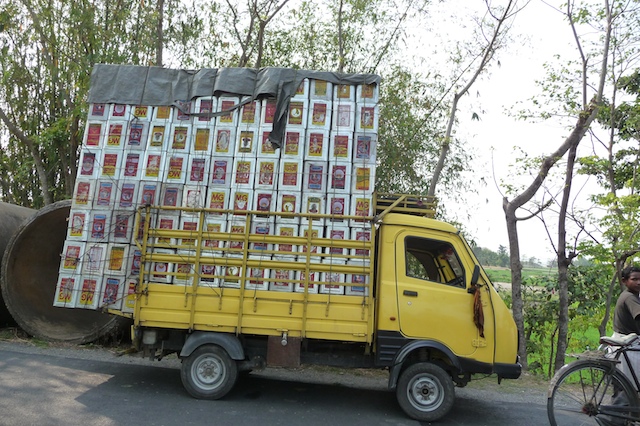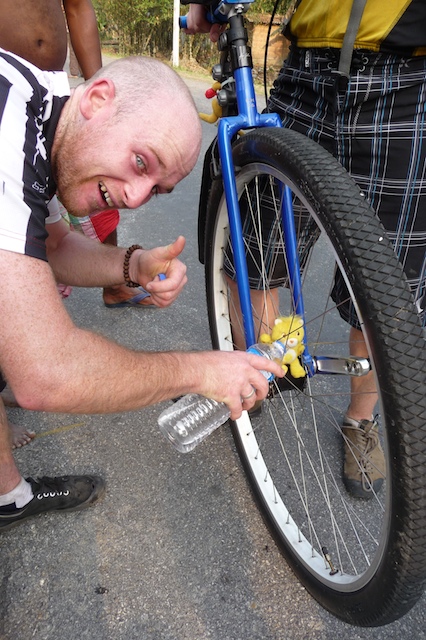 <<-previous day | next day->>