Pre-Tour | Kolkata
Only two days to Induni! Most of the riders fly in to either Kolkata or Delhi before flying to Bagdora airport for the start of the tour. Geoff and Ken meet up at Sydney Airport. Geoff narrowly misses out on a $260 overweight charge after packing his 36" Schlumpf, a spare tyre, an spare seatpost and T-7 handlebar, as well as his kitchen sink.
We arrive in Kolkata and spend the night in relative luxury at the Oberoi Grand Hotel. It is one of the top 5 Star hotels in Calcutta. The security is tight, with a full security search each time we entered the hotel to make sure we weren't terrorists!
Calcutta is a busy place, teeming with people. There were people on the side of every street selling all manner of things. We wander around in the uncomfortable humidity and visit Mother Teresas Mercy Hospital, and then Queen Victorias Memorial, which is a rather grand building in the middle of Calcutta.
After a long hot day, we relax at the luxurious pool back at the hotel to cool off!
Quotes:
"What does the cucumber juice taste like?"
"Grass Clippings"
---Ken, at breakfast
"Is this your first time in India?"
"Yes", says Ken, shortly before being charged three times the going rate for a taxi
"I asked for 7-Up in my meal combo, not three extra drinks!"
Geoff….at KFC.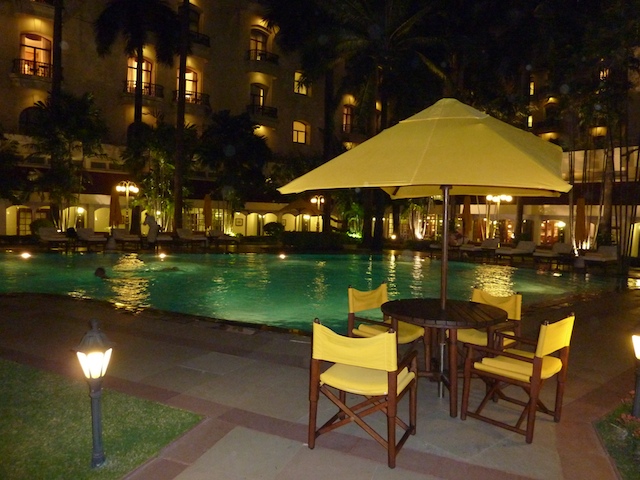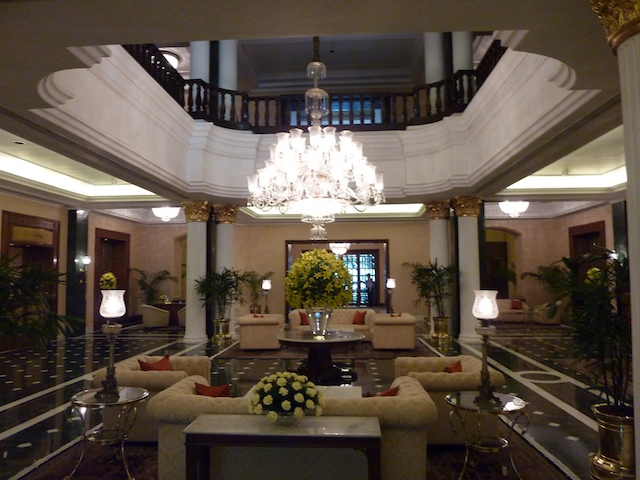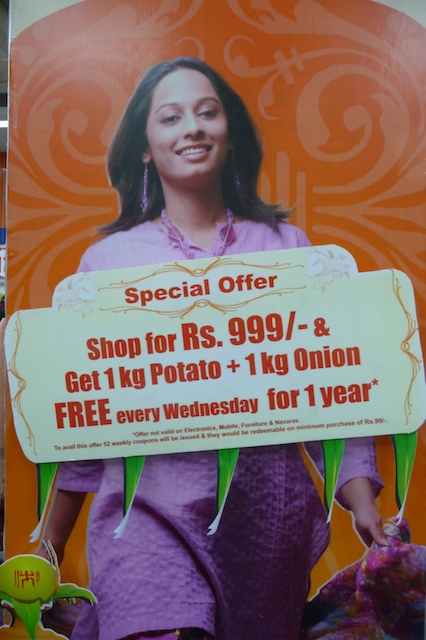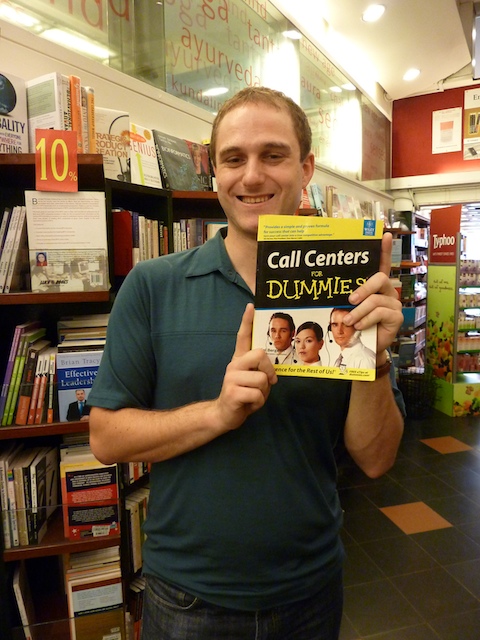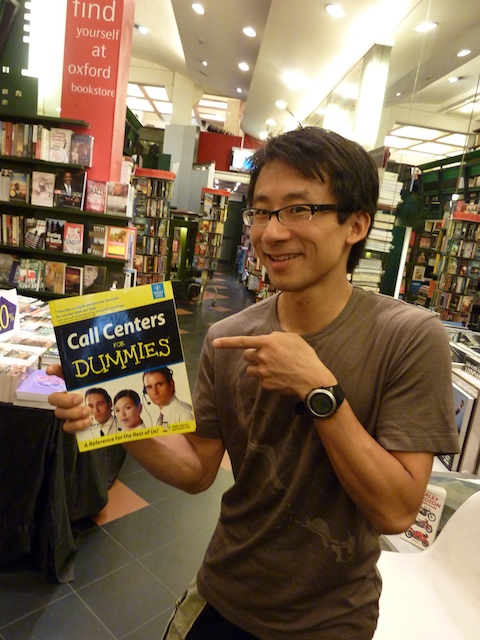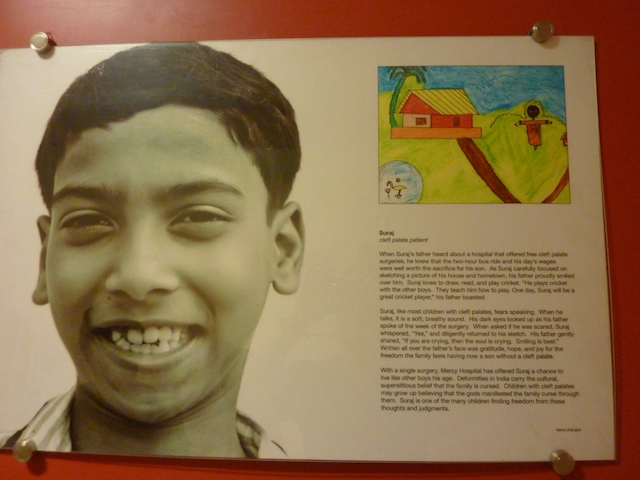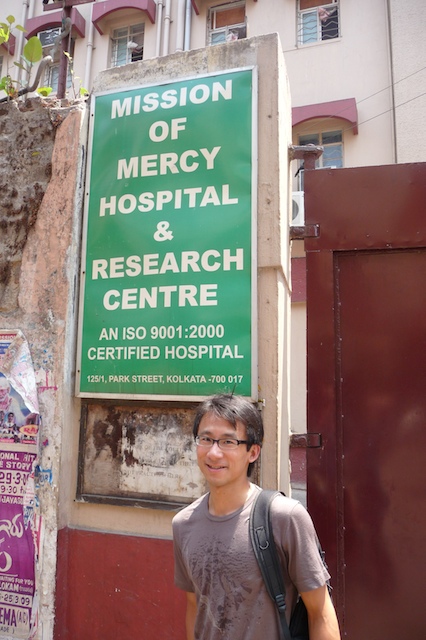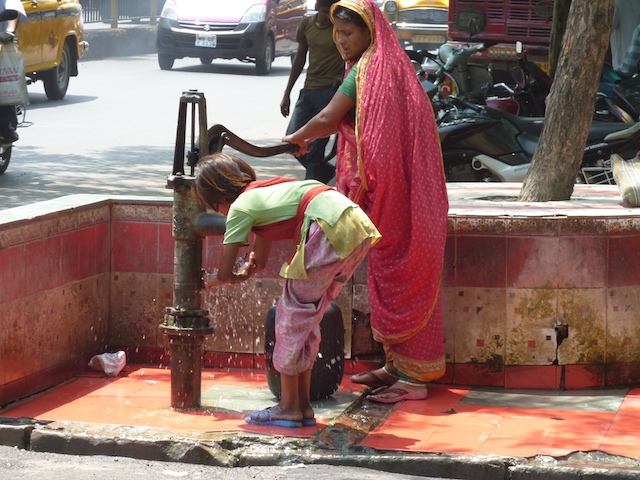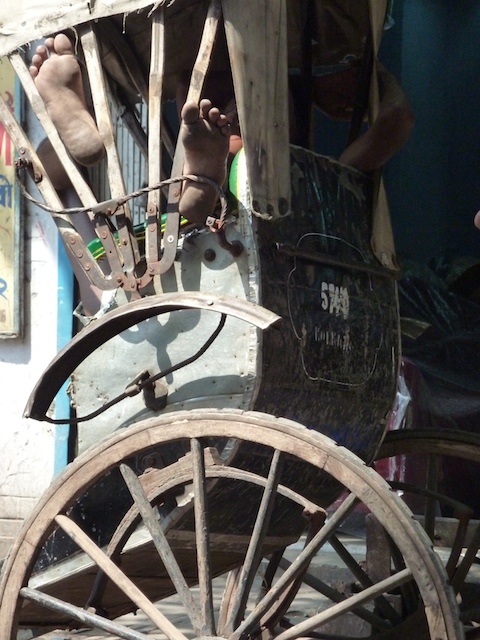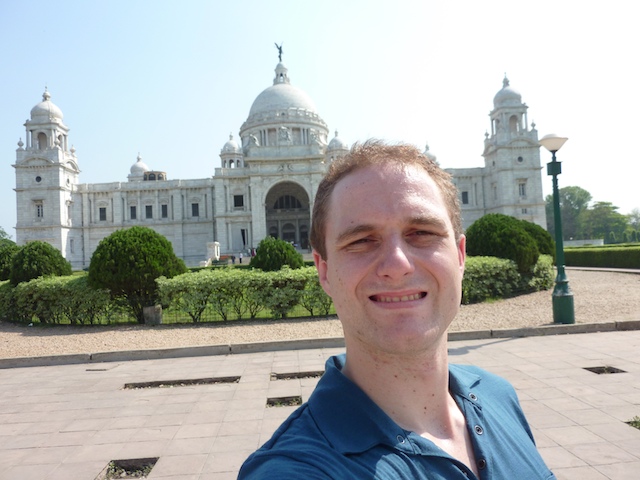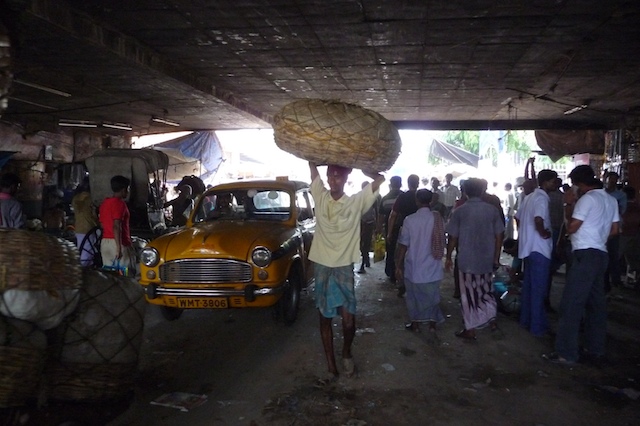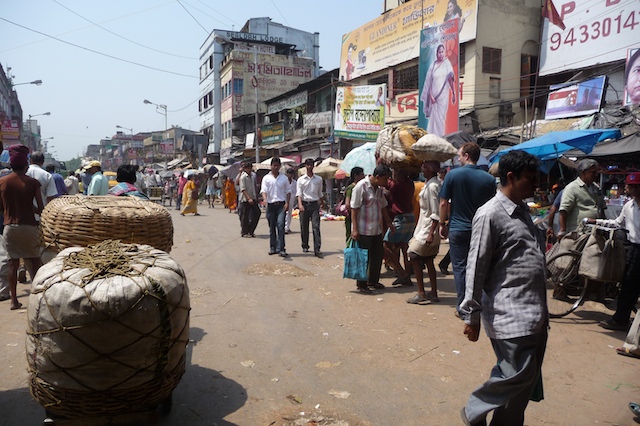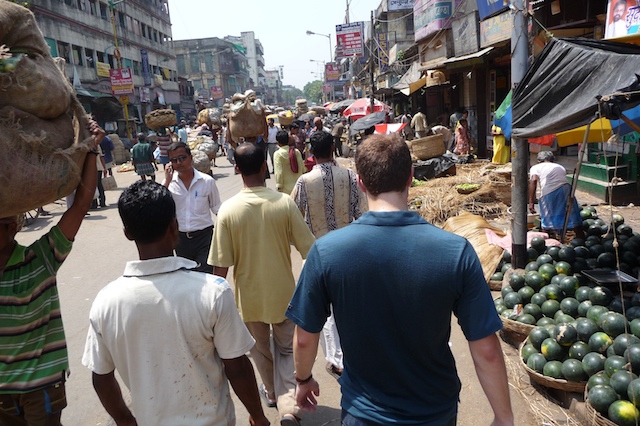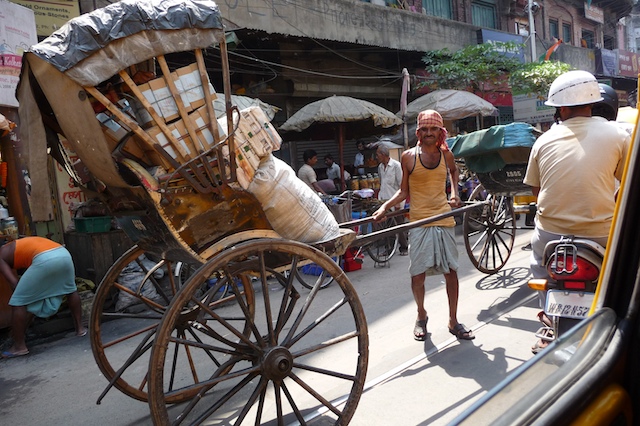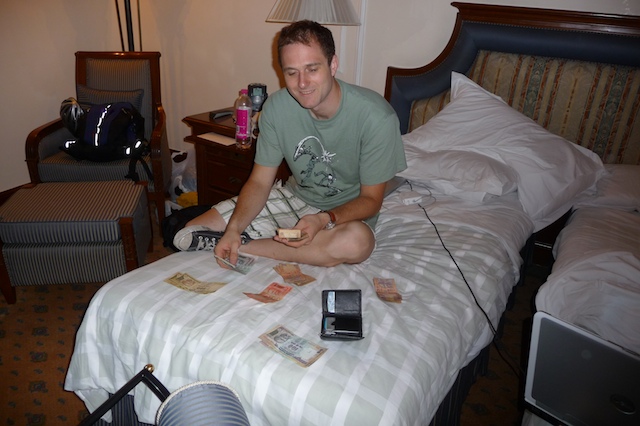 next day->>