Day 9 | Pelling | 35km
With legs still sore from yesterday, we were glad that todays ride started on a gentle downhill towards the town of Pelling. We followed the road around the mountain, but it quickly turned rough as we got to the unsealed section. There's nothing like a bit of Coker/Sclumpf MUni to give the legs another workout!
After getting to the bottom of the valley, we found ourselves grinding up a steep climb towards Pelling. It was a long 17km of gravel off-road all the way to the top, with a rest stop at a pretty little waterfall half way up. The 700m climb took us to an elevation of just over 2000m at the town Pelling.
We got in fairly early, just in time for lunch, and just before a big thunderstorm rolled in. We spent much of the afternoon indoors attempting to connect to the rather temperamental internet connection!
Quotes
"This internet connection sux!!!$s"
Gilby, finally realizing he's in India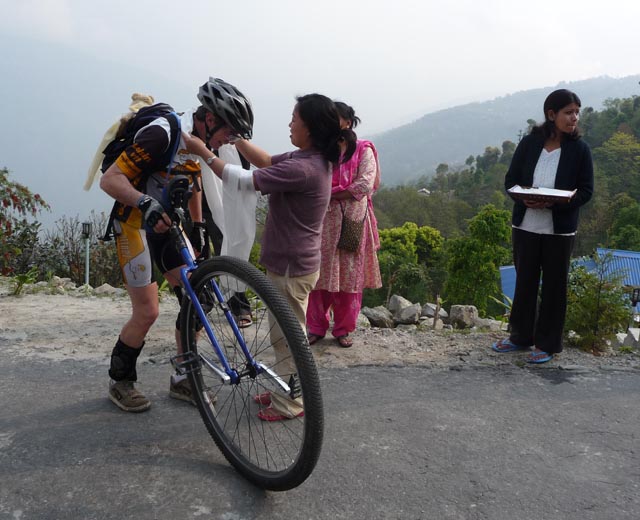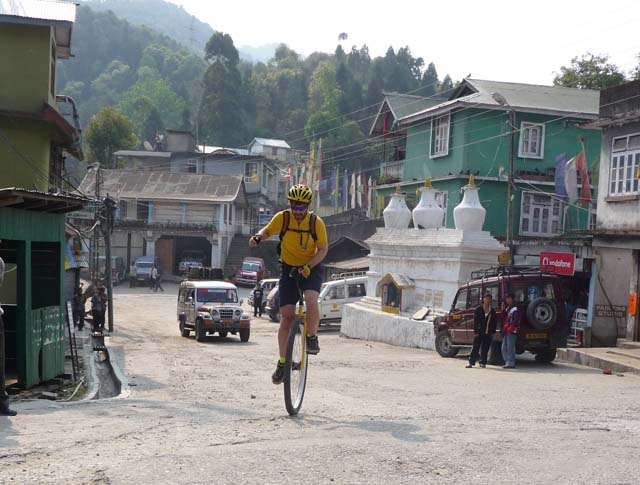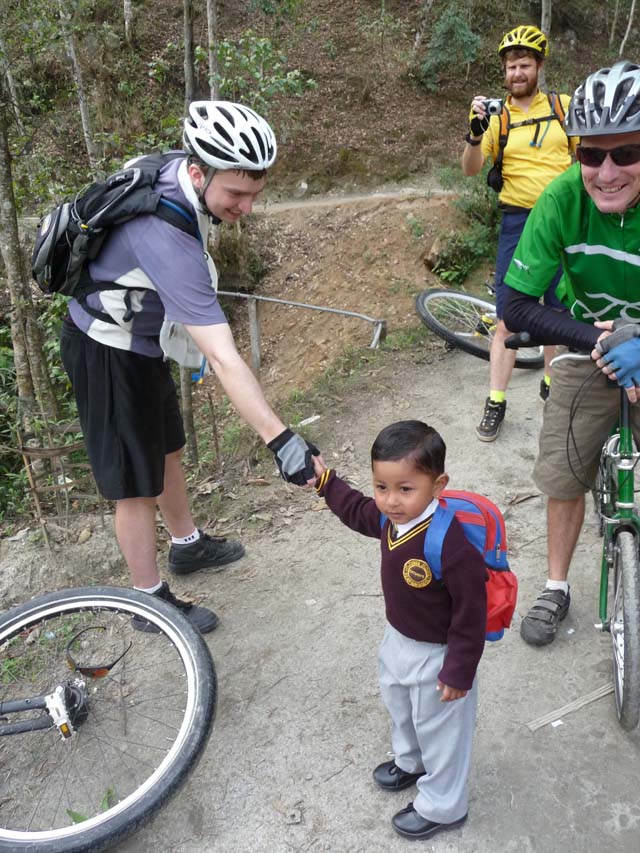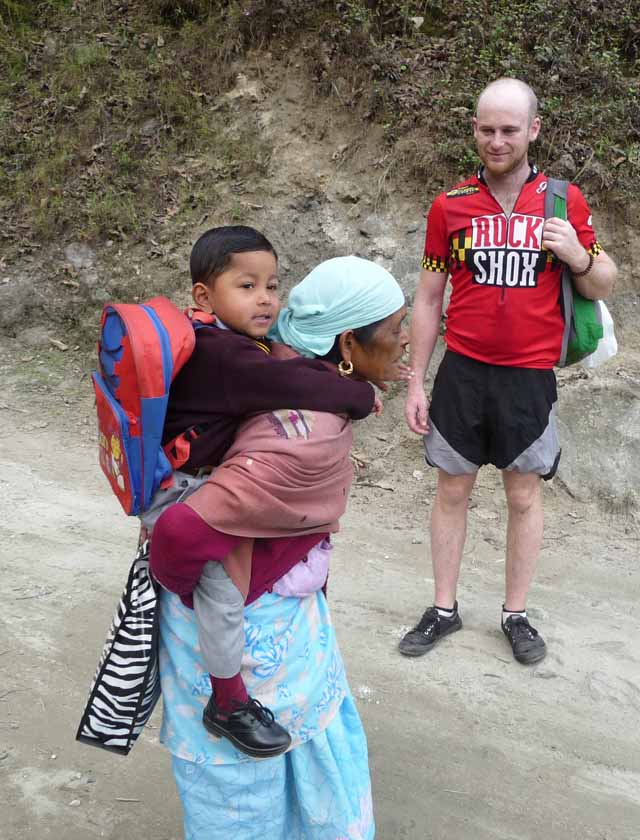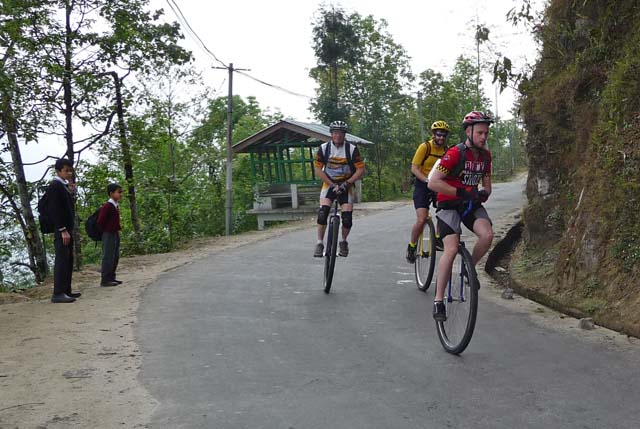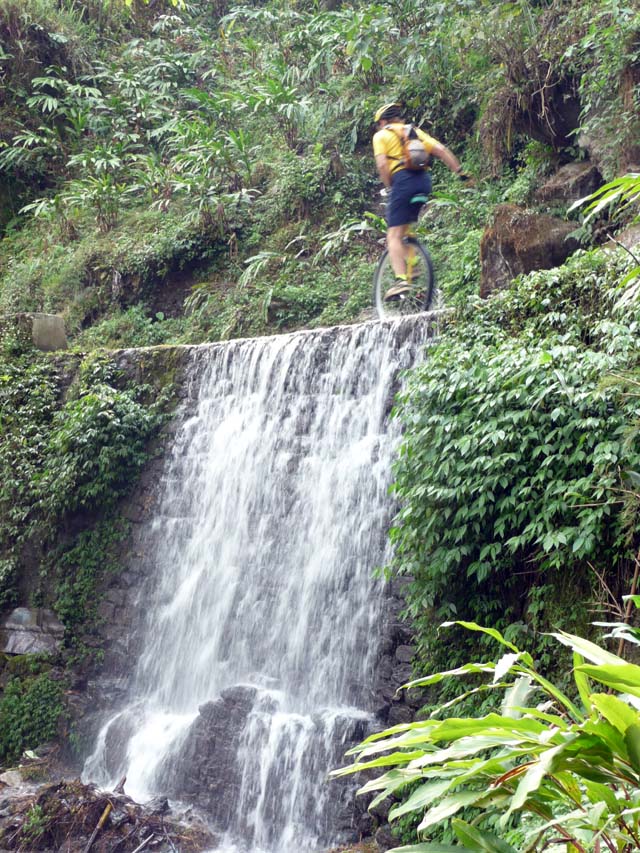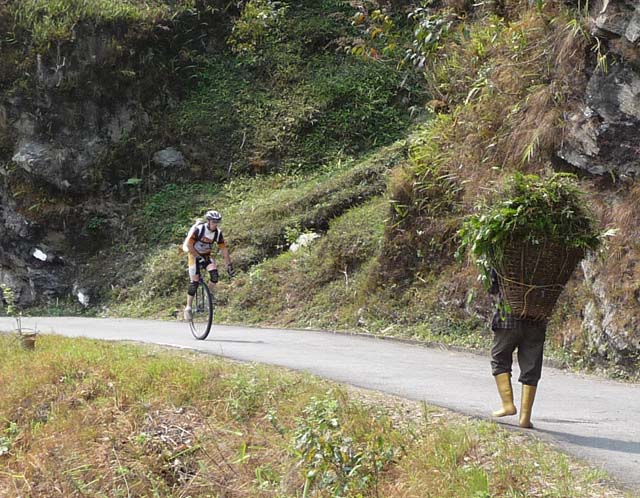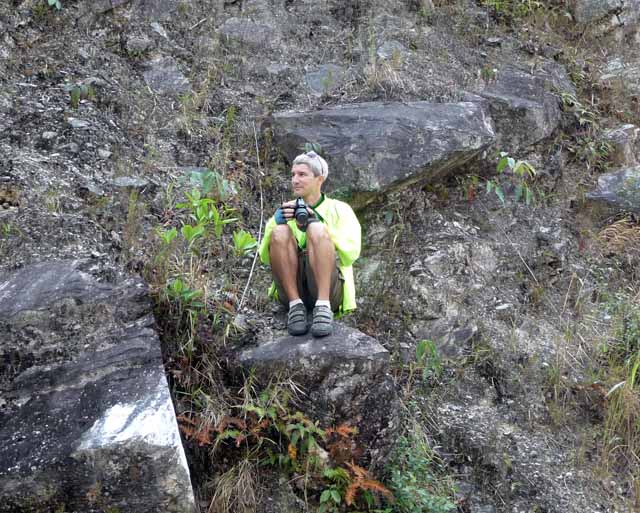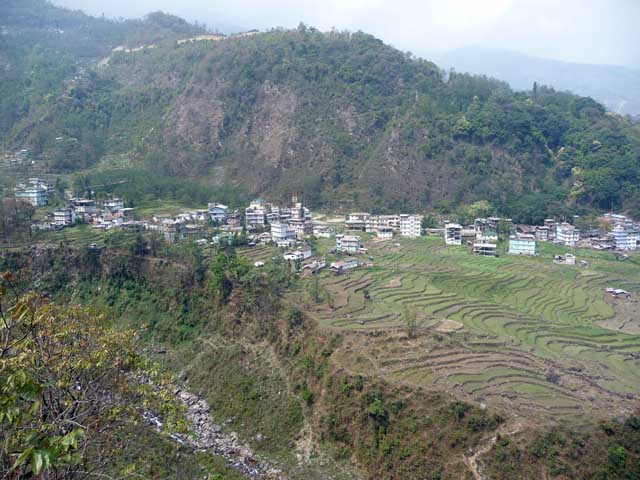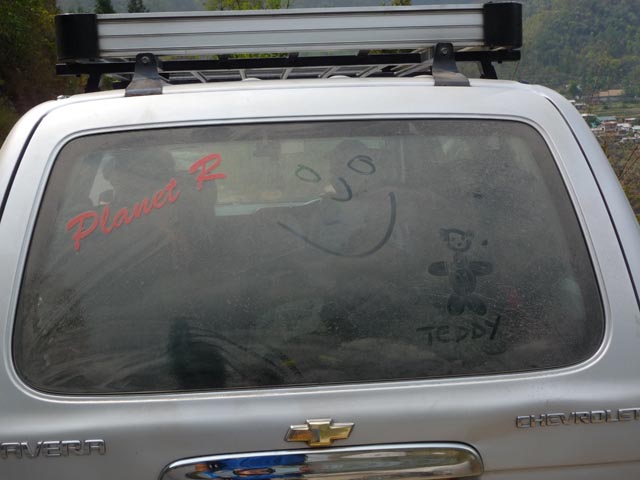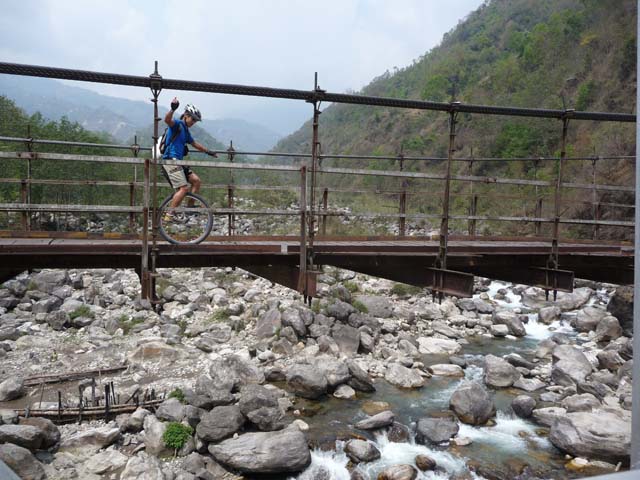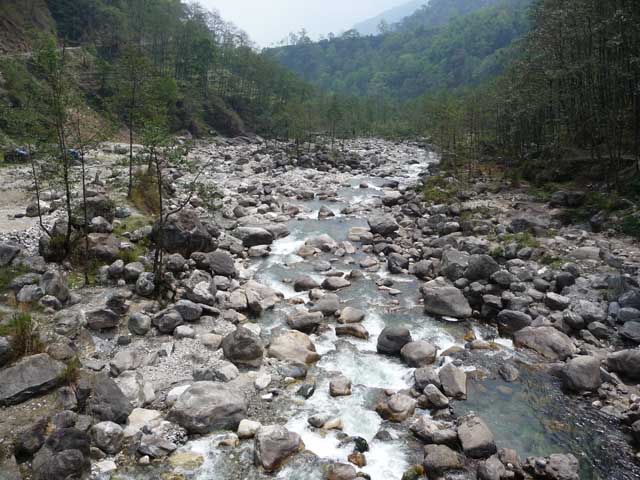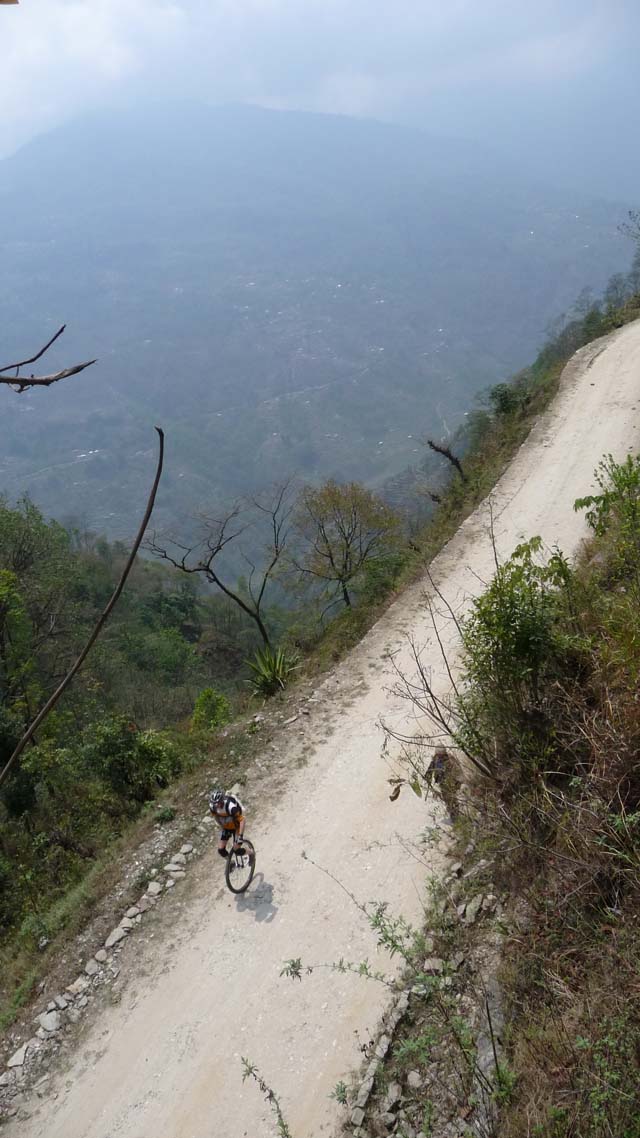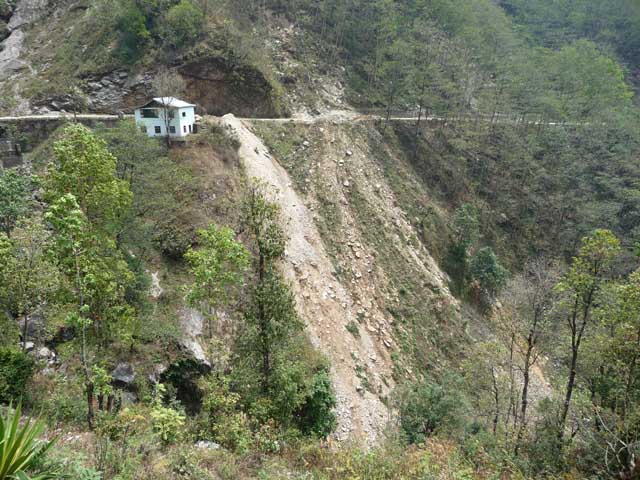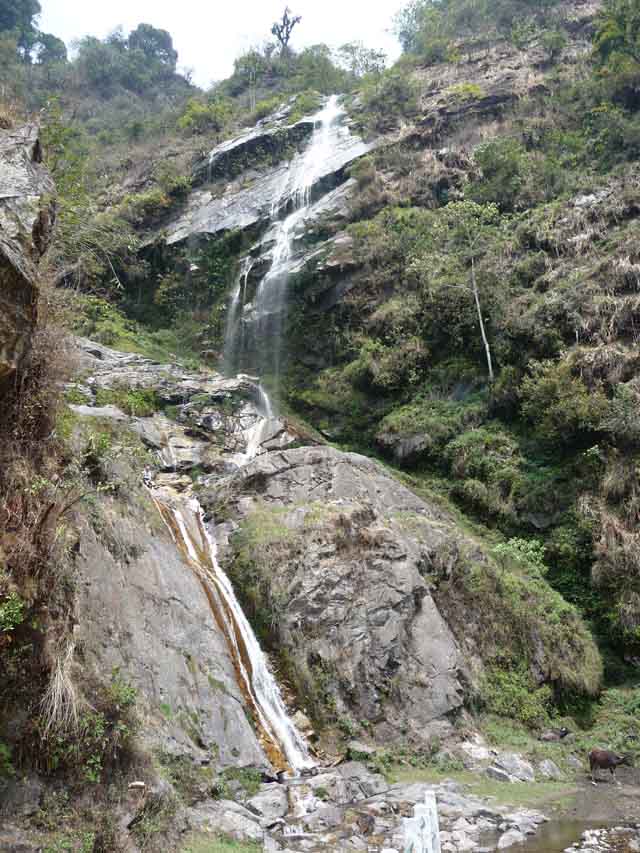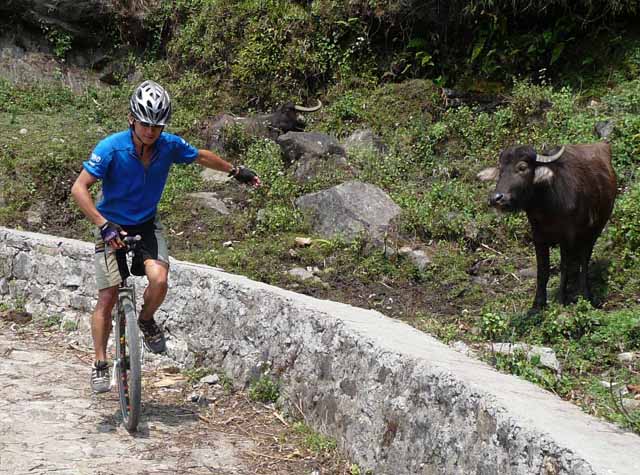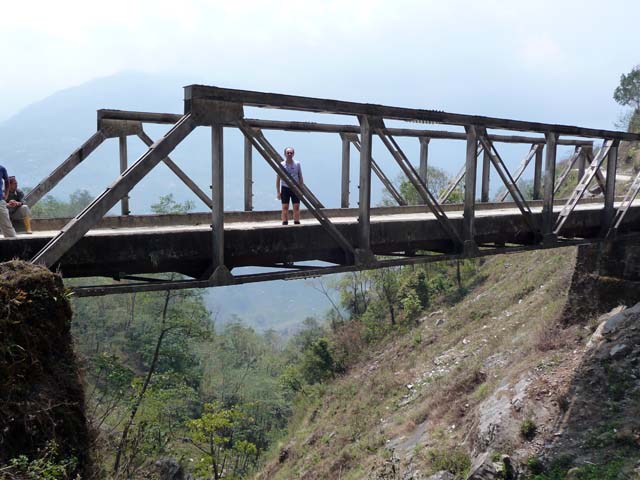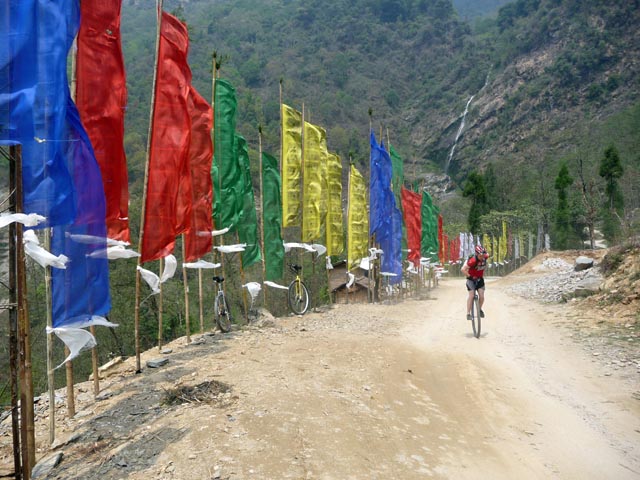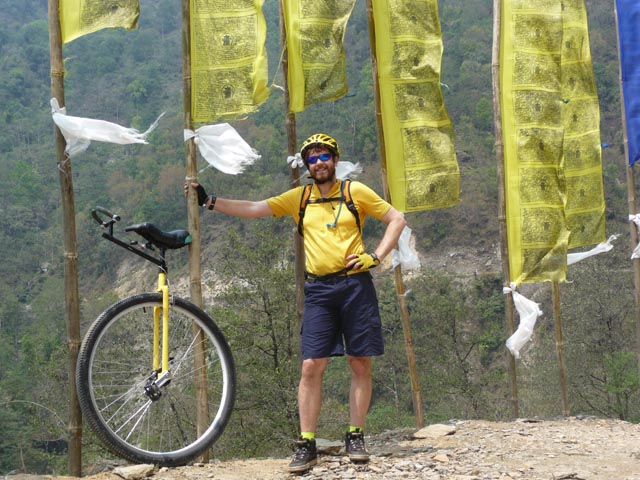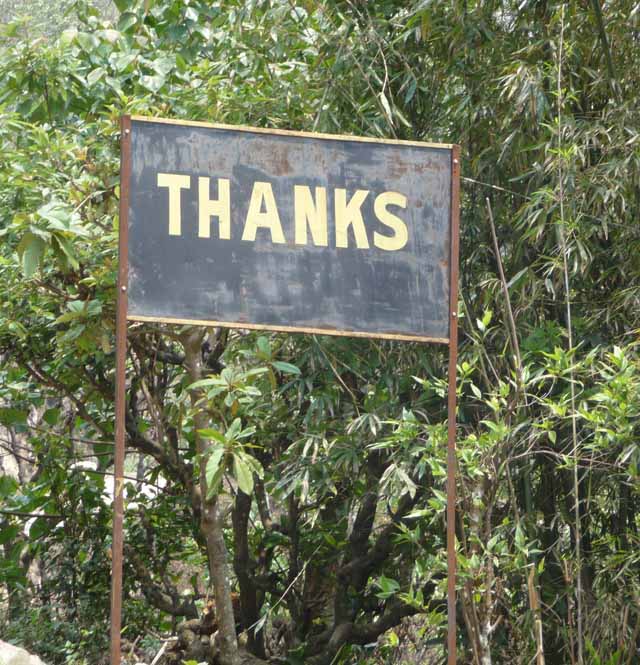 <<-previous day | next day->>